Tour Overview
When: December 29th (Thurs) 2022, Online from 11:00-12:00 (Zoom)
※Reservation Deadline:December 28th (Wed) 2022 16:00※
Fee:Free
※Missed-program webcast Don't worry if the schedule doesn't suit you. All participants will be sent a limited-time URL to the video that can be viewed for 1 week after the tour. Please relax and watch it at your leisure and re-live the fun of the online tour!
※This online tour will be held as part of the "Online Tour Tohoku!" project.
Recommended for the following people!
・Those who are interested in the Michinoku Coastal Trail, but what to know more.
・Those who want to know what there is to see and do in the area other than the trail, as well as info about the delicious local food.
・Those who are worried about access and what to do with their luggage.
What is the Michinoku Coastal Trail?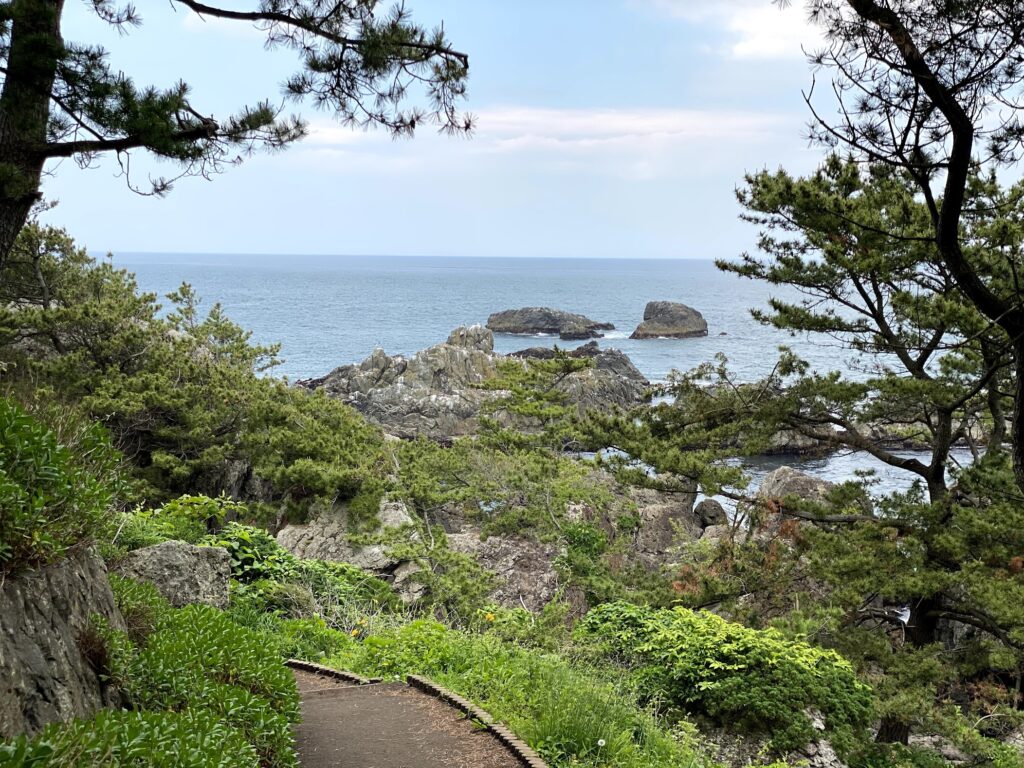 The Michinoku Coastal Trail goes through four prefectures and 28 municipalities. This course meant for journeys on foot joins over 1000 kilometers of paths that belong to and are maintained by all kinds of owners, including local governments. This trail's future survival depends not only on those in charge of this trail, but on cooperation and collaboration between local groups, guide organizations, individuals, lodging facilities, transportation companies, and those hiking the trail. The Michinoku Coastal Trail Charter was made to share this trail with people from all walks of life. Why was this trail made? Why do we want it to survive and flourish in the future? This charter holds the core values and thoughts that need to be jointly shared over the bounds of time and distance to sustainably collaborate on this trail over a wide area.
https://m-tc.org/en/about/charter/
Your guides!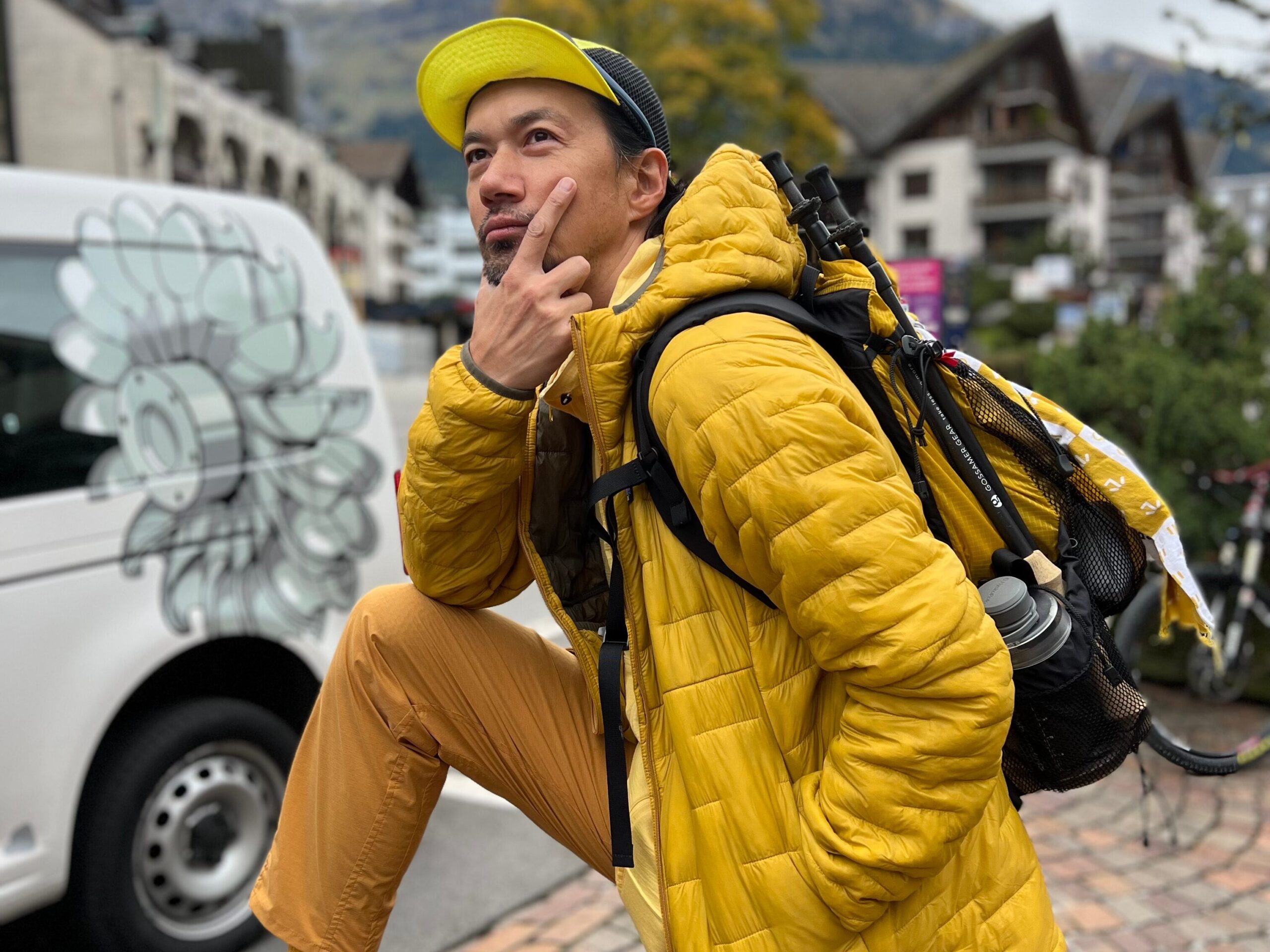 MC
In-outbound sendai-matsushima inc.
Yellow RiceCake
Spent college years in the United States, visiting 49 states on backpacking trips.
Since establishing a travel agency, has produced trips that focus on local lifestyles.
Also works as an adventure guide. Leave No Trace Trainer. Wilderness First Responder.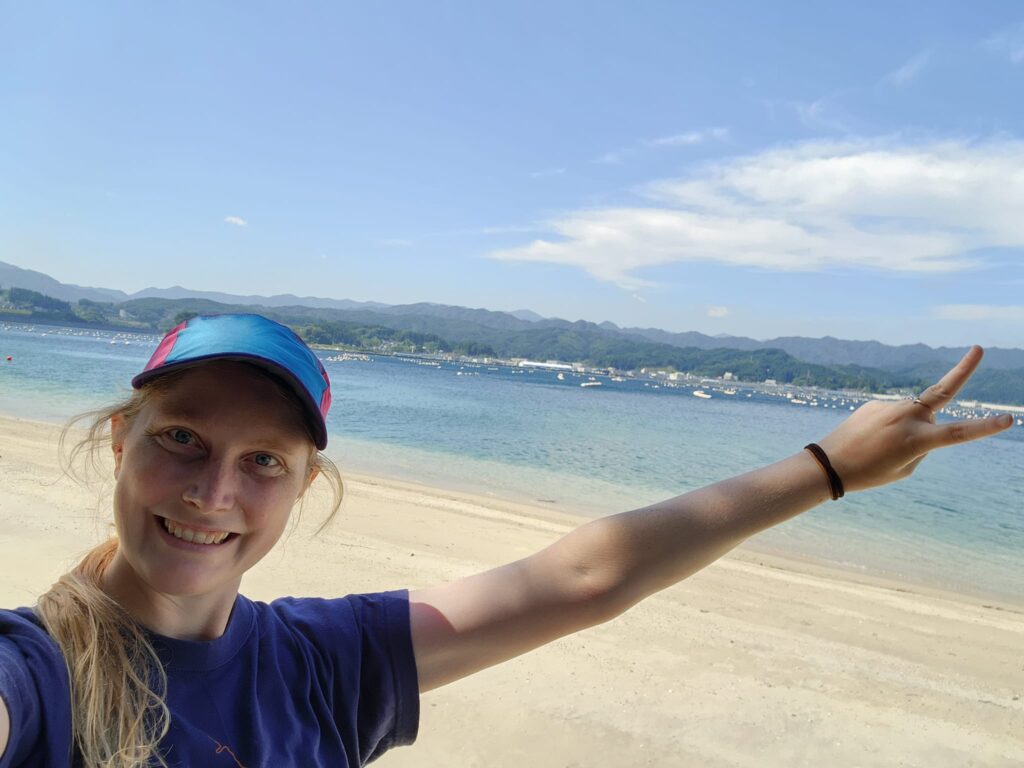 Michinori Travel Tohoku Trail Guide
Katy Shina
From Australia but living in Northern Japan for 15 years.
Works at a local travel agency and loves the great outdoors. Currently creating and selling various tours, including trail hiking products. Wilderness Advanced First Aid certified. SUP Instructor.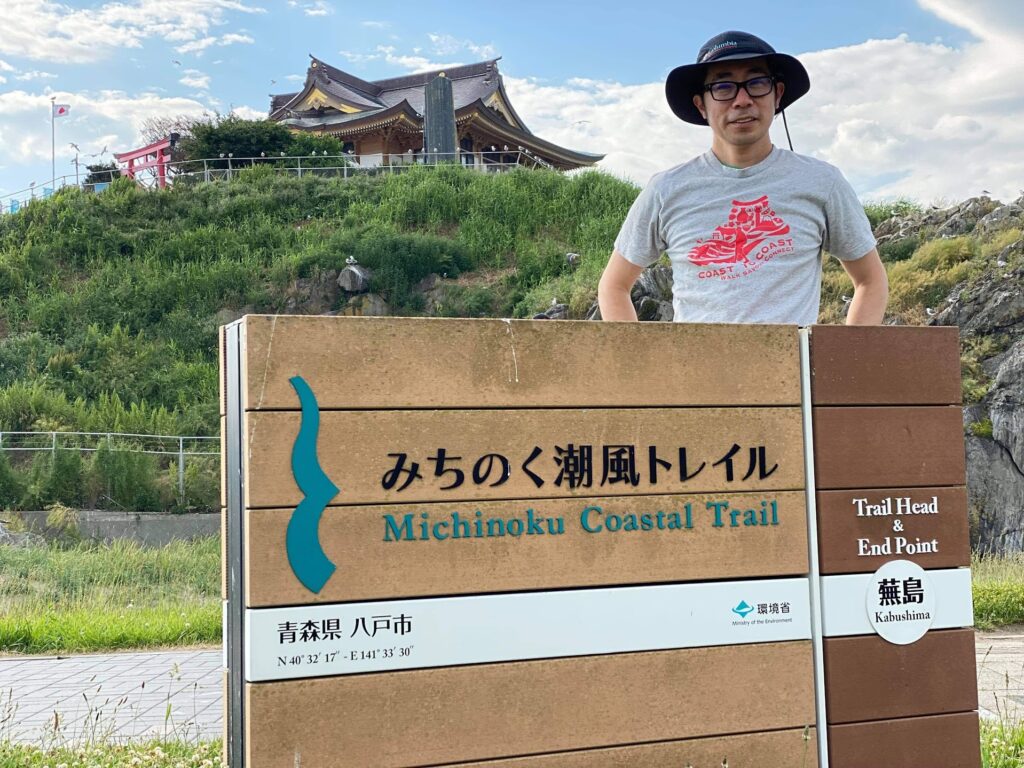 Walk Tohoku Research Institute Trail Guide
Mitsumasa Goto
Walk Tohoku Research Institute. representative, travel designer, mountain tour guide, and hiker. He has completed the entire 1,000 kilometer hike of the Michinoku Coastal Trail. The next challenge is the trails within Tohoku areas National Parks.
Cooperating organization:
Kuji Wide-area Tourism Council
Online Tour Schedule
・Before the tour. A participation link (Zoom) will be sent to you.
・After reservation. 2~3 days before and 1 hour before the start time, the online tour link and any other notifications will be sent via email.
Please join via Zoom 5 minutes before the scheduled starting time.
・11:00 Opening! Let's start the tour!
Starting with an overview of the Michinoku Coastal Trail with a focus on how to enjoy the Hachinohe to Northern Sanriku area trail in winter!
Connect live to hikers walking the Northern Sanriku area of the trail on the day!
Hear recommendations about the area from the local guides!
Find out about how to enjoy the Trail & Train initiative
・12:00 Tour Finishes.
Please note, the finishing time may vary.
recommendation
Reservation
【How to reserve】
Fill out your name and other details in the reservation form.
Enjoy the online tour from your home on the designated day!
オラツー東北!特設サイト
随時更新中!その他のオンラインツアーはこちら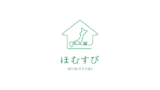 ほむすびオンラインツアー
地域から物産品が届き、食べながらオンラインで観光地や特別な場所を訪れるオンラインツアー。ご自宅から地域の方々や参加者みんなと繋がれるオンラインツアーで、ぜひ旅にでてみませんか。